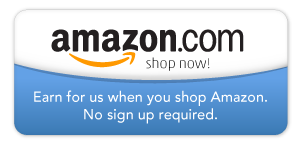 Amazon offers a huge selection, competitive prices and free shipping on orders over $25. And for every order you place, Amazon will share 4-6% of your purchase price with Wilson PTO!
Shop Amazon by clicking the Amazon.com icon or click here and Wilson will benefit!
Do you shop at Randalls? 

Wilson Montessori PTO is part of Randalls Good Neighbor program. Our account number is 12643. Please link your Randalls Remarkable/Reward Card to our number by filling out an application at any Randalls Courtesy Booth. Your grocery purchases will be recorded to the Good Neighbor account and Wilson PTO will receive 1% of the total. So if you buy $1,700 worth of groceries over the year Wilson PTO will receive $170!
Do you shop at Kroger?
You can help raise funds for our sister organization Friends of Montessori (FOM) by using FOM's Kroger barcode. FOM will receive a percentage of all eligible purchases at any Kroger grocery store. To download the barcode please click here.
General Mills' Box Tops for Educations donates 10 cents for each box top collected. Earn even more box tops by participating in online contests. See the website for participating products and to learn more about boxtops.
Please clip and save your boxtops and then drop them in the box tops locker by the school office.
Campbell's Labels For Education Program allows us to earn free educational merchandise for our students and teachers. Participating in the program is easy — simply save UPC's from participating products and send them to our school. Products include Pepperidge Farm Goldfish crackers, Prego, V8 and Campbell's soups. You can find a full list of eligible products by clicking here. And there's an even easier way to earn points which you can learn about here.
Please save your labels and then drop them in the box tops locker by the school office.