Happy Monday from the Wilson PTO!
In this issue you will find information about:
Spaghetti Dinner CANCELLED (10/22)
Fall Festival team meetings
Picture Day
Deadline for Box Tops
Fall Festival work day
Volunteer at the Fall Festival
Baking opportunity
How to upload pictures
---
ATTENTION: The Spaghetti Dinner this Wednesday (Oct. 22nd) has been CANCELLED!
This is a friendly reminder, just in case you forgot.
---
Fall Festival team meetings
Every Tuesday at 8:30 am
Join the PTO Fall Festival team and share your ideas, skills and energy towards creating and managing the Wilson Fall Festival AKA Harvest Celebration. The festival will be held on November 8th.
We meet every Tuesday at 8:30 am at Cafe Brasil (2604 Dunlavy St), if you haven't been able to make it out there yet - it's not too late! Just show up, no appointment necessary.
If you can't make it to the Tuesday meetings but want to volunteer at the November 8th Fall Festival, please click here and sign up: http://www.wilsonpto.org/volunteer_pto
---
Picture Day!!
October 23rd and 24th
Get your little ones ready for picture day at Wilson. This is the time to immortalize their dimples, chubby cheeks and mega-watt smiles. Check which dates your child will have his picture taken here.
---
Deadline to submit Box Tops
October 24!!
Please turn in any Box Tops for Education at the box tops locker by the school office. In order for them to be submitted for the fall deadline, we are asking you to please turn them in by Friday, October 24th.
Our school earns 10 cents for every box top you submit. Help us make our goal of $1,000 this year. Learn more at boxtops4education.com. Thanks for supporting our school!! See the website for participating products.
** Please continue to submit Box Tops all year round, we are asking you to submit the ones you've been saving up by the October 24th deadline because this is when we send them to get redeemed!! We get a chance to redeem twice a year.
---
Fall Festival Work Day

Saturday, Oct. 25th at 9:00 am
Join us this Saturday as we gather, sort and organize color powder for the Color Run, bundle tickets, train volunteers on the fine art of face-painting and how to run a booth - ALL in preparation for Wilson's upcoming Fall Festival. This Fall Festival Work Day will be in the cafeteria between 9:00 am to 12:00 pm.
** Breakfast treats and coffee will be provided to keep fueled throughout the work day!
---
Volunteer at the Fall Festival!
Get access to advance tickets and food! Click here for more info.
We are also asking for your support with some items we still need for the Fall Festival (loaned or donated): Tables, Chairs (folding and/or camping), and popup canopies. If you are participating in this please label the items with your names.
---
Be a Baker for a Good Cause!!!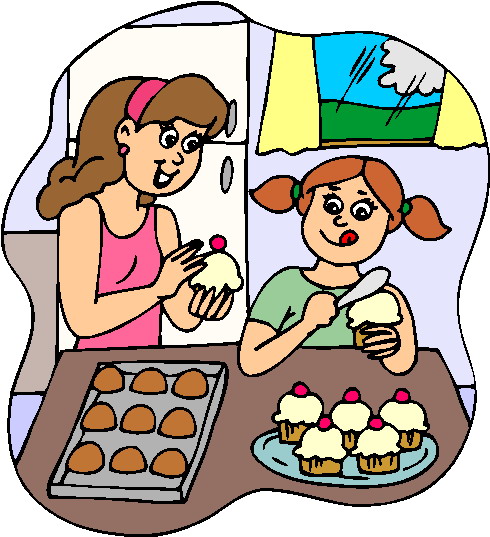 Our annual Election Bake Sale is on November 4th! Fire up your ovens and start planning towards what baked good or treat you would like to donate!
Look for more information in our future posts.
---
You can NOW upload pictures!!
Take pictures all year... upload photos anytime! It's not too early to start uploading pictures for this year's yearbook. Uploading pictures is super easy: Just go to http://images.balfour.com , type in your name, email address, Project ID: 519829 (leave the password blank). And you can start uploading!!
Please make sure the pictures are high resolution (min. of 1 MB upto 20MB per image)
Do you like this post?